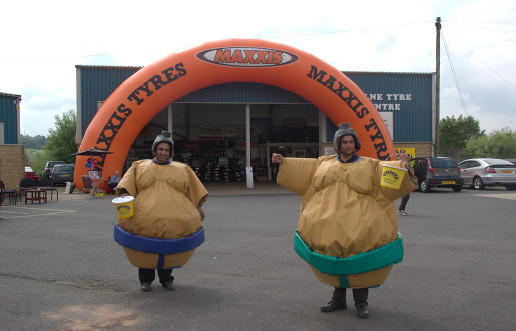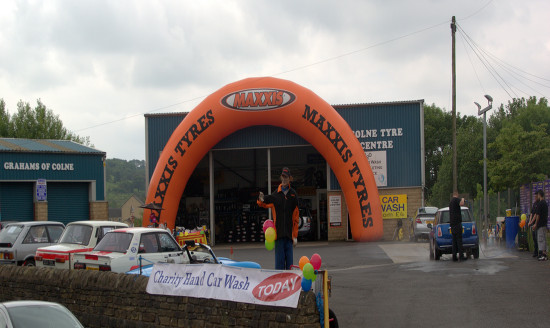 Tyre centre drives forward charity fundraising
A tyre fitting depot in Colne is asking the local community to nominate a worthy cause for its annual fundraising efforts.
Last year, staff at Colne Tyre Centre raised over £1000 for Pendleside Hospice through fundraising events, including a charity car wash, where the team washed over 100 cars in exchange for donations.
The Bridge Street based business has been overwhelmed with support from the local community to date and would like the people of East Lancashire to decide upon this year's chosen charity. The tyre team will then organise fundraising events accordingly for the benefit of the selected cause.
Azhar Iqbal, owner, said: "We look forward to hearing our community's suggestions for this year's charity and we are really excited to host another charity day in the coming months. As a local, family run business, we truly enjoy being active, getting to know our customers better and giving something back to the local area. Last year's event proved to be an excellent family day out and we look forward to raising a good amount for another worthy cause."
The tyre centre is a family run business that has been operating in Colne for over a decade, supplying all makes and sizes of tyres at competitive prices but with top quality dealership service.  
The firm employs three members of staff full time and also has a car wash and valet service on site offering a prestige service.
The closing date for all nominations is Saturday 7th March and members of the public who wish to nominate a charity can do so via any of the following methods:  
email ColneTyreCentre@outlook.com,  
call 01282 869984, text 07968 487270,
send a message to the Colne Tyre Centre Facebook page
or pop into Colne Tyre Centre on Bridge Street, Colne, BB8 0DR.